Fervença bicycle path and jogging course
Requalification of the pedestrian zone that delimits the Polytechnic Institute of Bragança (IPB) aiming to give it the appropriate characteristics to become a zone of walking and leisure.
Location

Bragança, Portugal
Client

Municipality of Bragança
Company

A1V2 – Engenharia Civil e Arquitectura, Lda.
Construction cost

2.6 million EUR
Services rendered

Detailed Design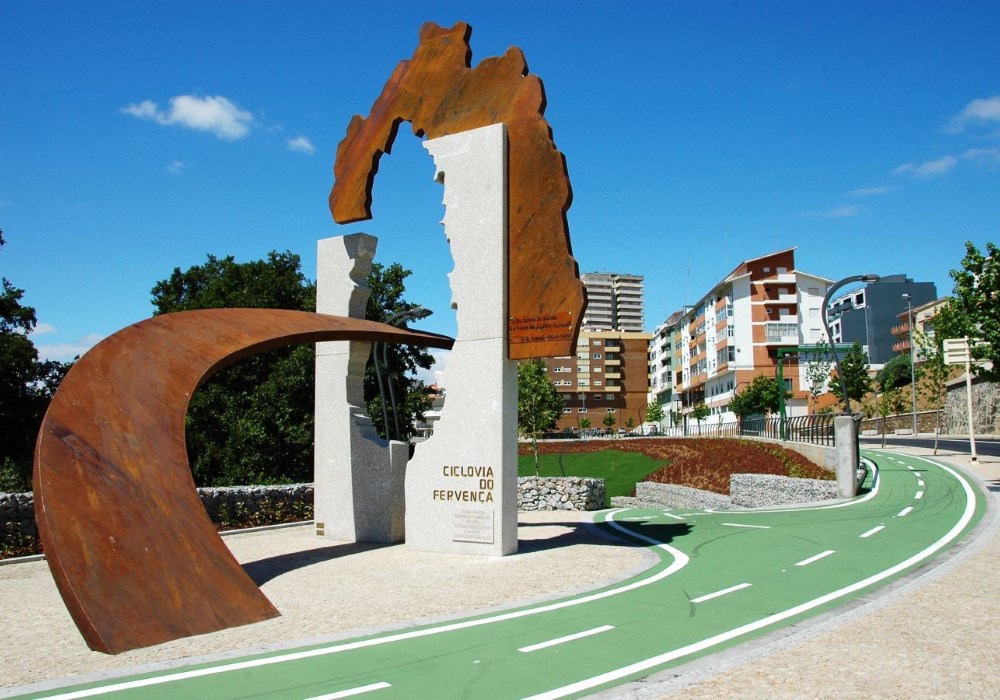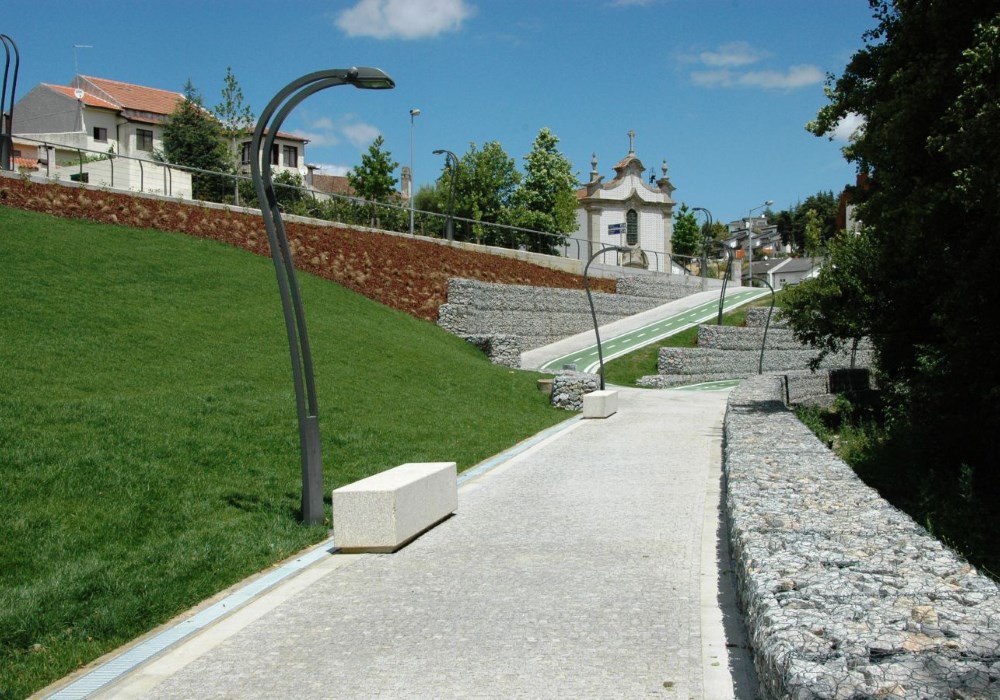 Description

The refurbishment project of the pedestrian zone surrounding the Polytechnic Institute of Bragança (IPB) aimed to transform it into a suitable leisure and promenade area. The aim of the proposal was to renew an existing circuit and adapt it to the use that the citizens effectively give it, adding to this functional refurbishment an additional dimension of formal and aesthetic characterisation. In order to safeguard safety conditions and adapt the course to the different attributes
of the terrain and pre-existing infrastructures, a number of typical profiles were defined, determining the materials, the systems and the features of each road section. Throughout most of its length, the promenade develops along two independent lanes with different characteristics, separated by a green corridor. The pavement of the first, exclusively pedestrian, is composed of cubic dark granite blocks. The pavement of the second, the bicycle path, is made of coloured epoxy bitumen.
Beside these infrastructures destined for circulation, which were the central elements of the proposal, the urban equipment and landscaping was of particular importance in defining the image of the circuit. The proposed street lighting equipment and metallic fences along the path are especially notable. Both were specifically designed for this project. A1V2's approach shaped a renovated and dynamic image for the paths surrounding the IPB, matching the recently built infrastructures and conferring a cohesive and uniform image to the whole.
Report, Jornal da Tarde da RTP
The Fervença Cycleway was inaugurated on June 24, 2011, at a ceremony presided over by the Director of the Gulbenkian Institute of Science, Professor António Coutinho, and the Mayor of Bragança, Eng. António Jorge Nunes