Refurbishment of the Cacuaco Bay city coast
A plan that took advantage of and improved existing on inactive infrastructures, qualifying the territory for better accessibility at the metropolitan level and created a network of local interfaces, structuring key areas for the deployment of reference equipment.
Client

Provincial Government of Luanda
Company

A1V2 – Engenharia Civil e Arquitectura, Lda.
Construction

Not aplicable
Construction cost

Not aplicable
Services rendered

Analysis and Planning Stage | Planning Scheme Approach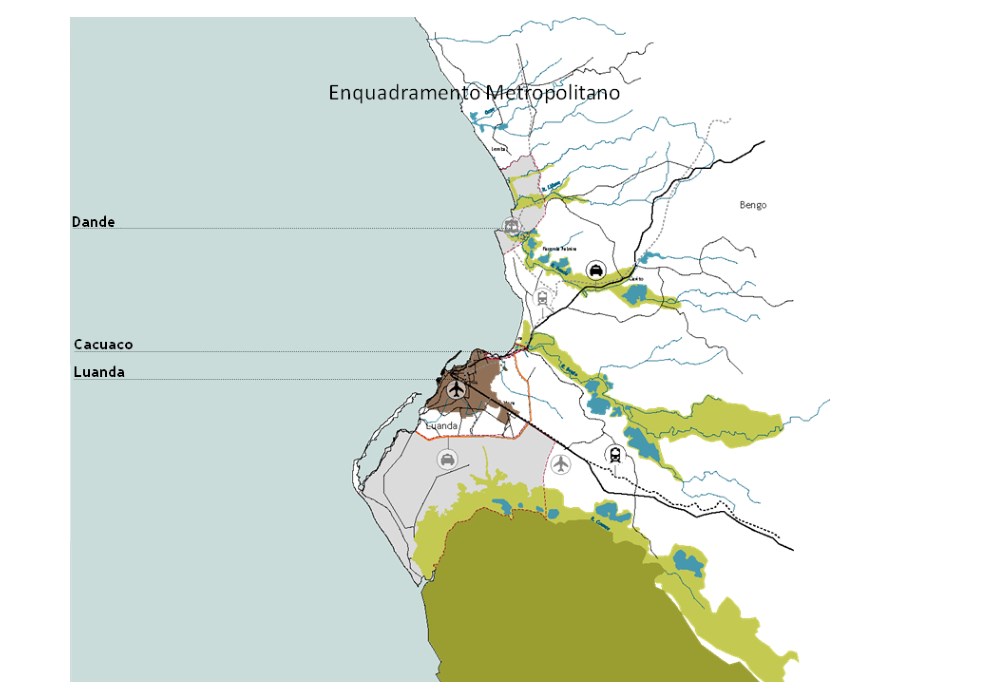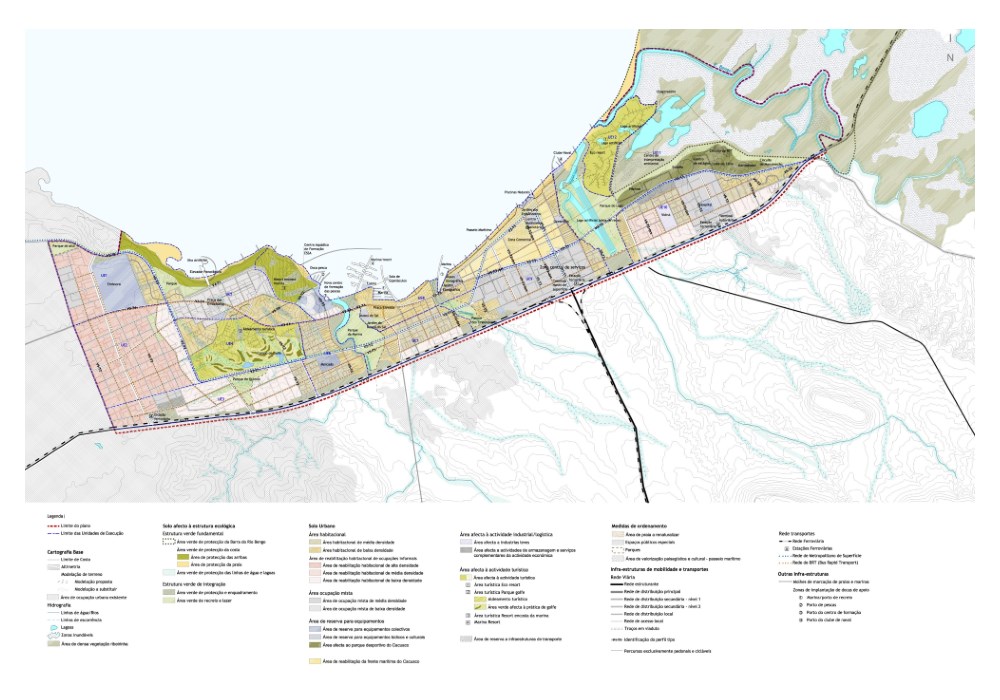 Description

In this design, we created a network of local interfaces that structure areas essential to the location of reference infrastructures on a metropolitan and on a national level (sports city, multimedia centre, casino, marina and commercial area).
We identified vast open areas intended for protection against flood risk, making use of their natural resources and giving them uses compatible with their function, ensuring environmental sustainability. We launched refurbishment models in the areas of informal occupation, safeguarding the organisational nature of local customs.
As a reference project in environmental and social urban refurbishment, our approach made use of the pre-existing inactive infrastructures, refurbishing and upgrading them, to provide a better accessibility network to the territory.