Urban regeneration of the coast of Harhoura
Give each space appropriate characteristics for leisure areas and, at the same time, promote urban mobility and articulation.
Location

Harhoura, Morocco
Client

Rabat-Salé Urban Development Authority
Company

A1V2 – Engenharia Civil e Arquitectura, Lda.
Construction

Not aplicable
Construction cost

EUR 84.5 million
Services rendered

Concept Design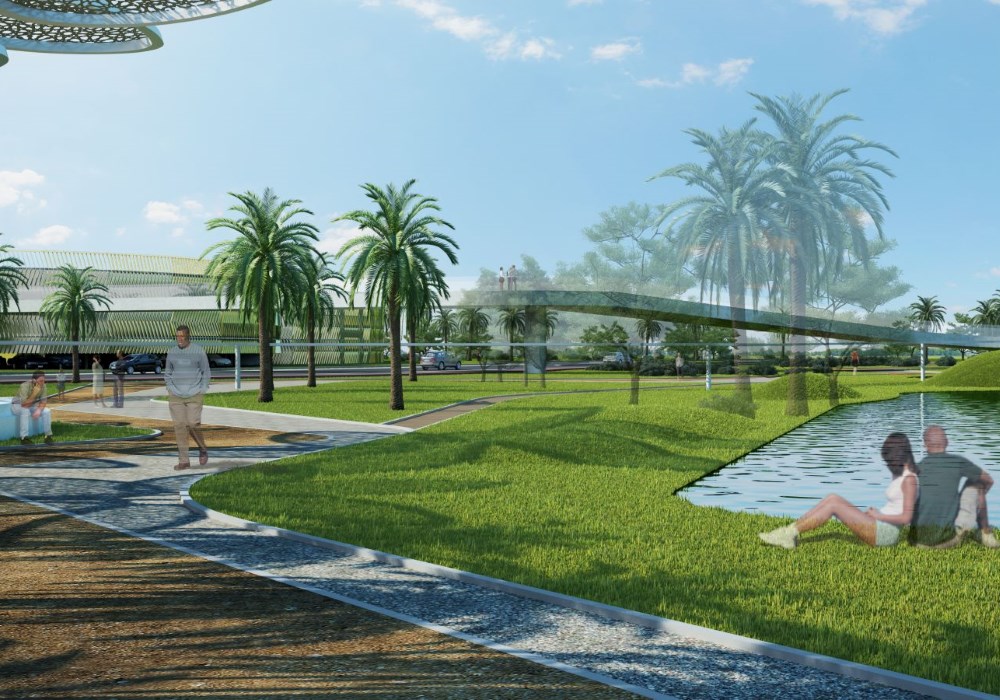 Description

The main objectives underlying the improvement of the Harhoura coast assumed the adoption of solutions that provided more uniform features to the infrastructure. To this end, the available space, the specific characteristics of each road section and the most suitable cross sections for each area were carefully studied and analysed. We proposed the introduction of exclusive lanes for buses and for motorcycles wherever possible, taking advantage of the space made available by the removal of the current central reservation. A cycle path extends along the road. The study begins at Prince Moulay Abdellah Boulevard,
at the roundabout that gives access to the Temara Nautical Club, and ends with an entry gate to the north, at the Moustapha Assayeh Avenue, extending over approximately 8 km. The study also includes the refurbishment of a number of streets within Harhoura, with an approximate total length of 3.5 km. It should be noted that one of the main reasons behind this intervention was to confer the proper features of leisure areas to each location, while promoting urban mobility. There was a concern to act on road infrastructure in accordance with safety standards
intended to promote a better experience for pedestrians. To achieve this, the roadway close to the Saint Germain Plaza, for example, was elevated to be at the same level as the footpaths. Being an area where a large pedestrian flow was expected, this measure aims to alert drivers to the presence of pedestrians on the road. A1V2's multidisciplinary contribution to the valuation of the coast of Harhoura translated into the improvement of road infrastructures, giving pedestrians a higher importance, complemented by the reformulation and the creation of public spaces and facilities.