Integrated urban plans
in Angola
A plan to ensure sustainable urbanization of the new expansion zones of Luanda aiming to provide an urban environment of exception and quality to reside and work.
Location

Capalanca, Cacuaco, Luanda Norte | Angola
Client

Luanda Urban Planning and Management Institute (IPGUL)
Company

A1V2 – Engenharia Civil e Arquitectura, Lda.
Construction

Not aplicable
Construction cost

EUR 35 billion
Services rendered

Macro-Town Planning Scheme | Planning Scheme Approach | Planning Scheme for Authorities | Base Program | Concept Design | Urban Developed Design | Urban Detail Design
Data

Area: 23 453 haEstimated population: 1 400 000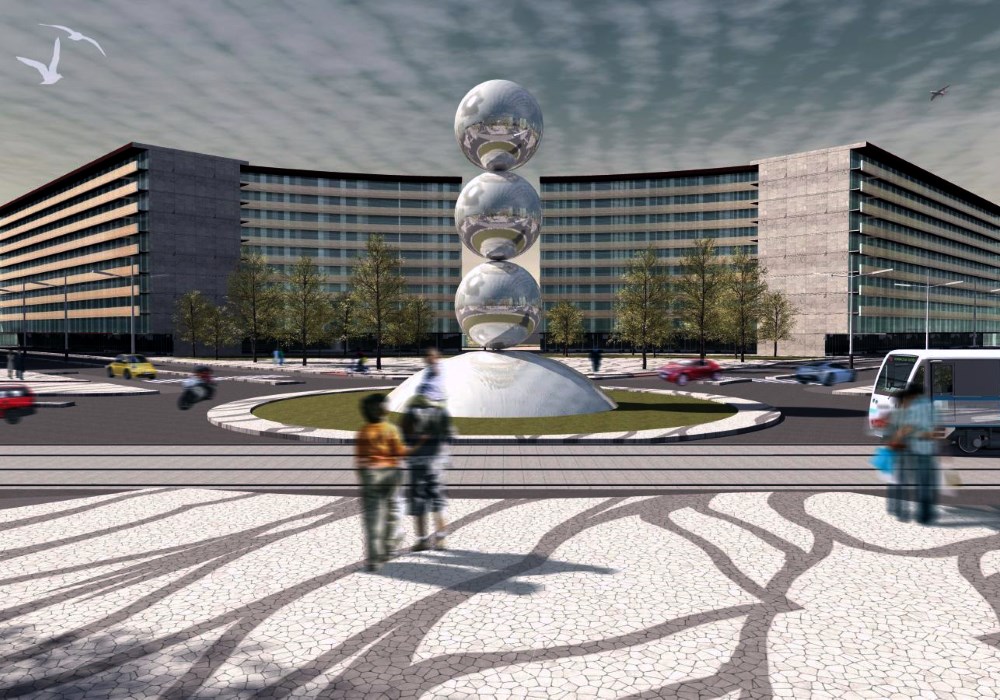 Description

The Integrated Urban Plans of Capalanca, Cacuaco Land Reserve and Luanda-North Land Reserve, were part of an emerging territorial structure, whose goal was to promote Luanda as a "Global City". The purpose of this design was to give a set of essential urban features to the population, among which: employment and economic boost; increase of the housing stock; population rehousing; effective mobility and transport networks; improvement of the health and education systems; a greater variety of spaces dedicated to culture and to leisure; quality of life and modernity. The present occupation plan was based on the Angolan government's strategy for resolving the lack of housing stock in Angola, especially in Luanda, where three fourths of the population are still living in low-grade houses.
The implementation of the urbanisation plans will phased, with a projected conclusion date of 2035. In a first phase, construction of social housing will be the priority, in order to provide dignified living conditions to the population as immediately as possible. In the following phases, greater emphasis will be given to other types of habitation markets. While implementing this plan, we sought to ensure the sustainable urban development of the new expansion areas of Luanda and provide an urban environment of exceptional quality in which to work and to live.
Thus, a set of social, cultural and commercial infrastructures, adapted to the different needs of the population were defined, as well as an effective public transport strategy, inserted into an adjusted mobility structure. A network of public spaces and buildings capable of projecting the city into a competitive urban context was equally designed. The Capalanca integrated urban plans, entirely designed by A1V2, demonstrate our unique ability to define strategies and accomplish large-scale projects, in articulation with the promoting and regulating local entities, that adequately meet the needs and expectations of the population.